Backyard Patio Builders
Patio Cover Construction, Paver Patios & Outdoor Living Installations
Take charge of your backyard by calling the one landscape company who can do it all.  Any patio construction element is available from our skilled building team.

For the patio itself, choose from stamped concrete, interlocking pavers, flagstone, and many other surfaces.  Fill out the space with various elements.  Relax near your new firepit with a custom concrete bench or grill away on a built-in BBQ island.

Closed-In Patio Cover
As for the patio cover, we can accommodate almost any type of structure that the customer desires. We custom build our covers to the customers specifications. Most common covers we build here in Orange County are the fully closed-in patio covers. This tends to be the common trend amongst our customers over the years simply because you essentially create your own outdoor living area. Options such as can lights, outdoor speakers, fans, etc. can all be added to fully customize your cover to fit your living needs. Customer has the option of either having a fully stuccoed covered ceiling or the option of installing a tongue and groove redwood. Both add terrific elements to the overall design.
Open-Faced Patio Cover
If a closed-in patio cover is out of the question, don't worry just yet, we have a couple other options that add many of the same elements a closed in cover will give you. We also offer an open-faced patio cover option for those that might not be willing to spend the extra cost of building a fully enclosed cover. Open faced covers still gives you the ability to experience the outdoor living elements at a fraction of the cost. We use 2×3 slates of wood for our ceiling with about a 1-2 inch space ratio. So although it isn't fully enclosed, it provides enough shade and security to enjoy year round.
Free Standing Pergola
Many times we run into the situation where certain homes don't allow for newly constructed patio covers (HOA regulations) or other times customers choose to relocated their lounging area else where in the yard. That's why we always have the option of installing a free standing pergola. Pergola's can be installed anywhere throughout the yard and doesn't need to tie into the house like a typical cover. For whatever type of application you have, we will certainly have an answer and design ready for you.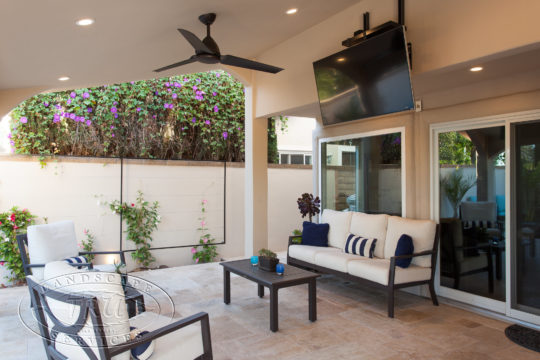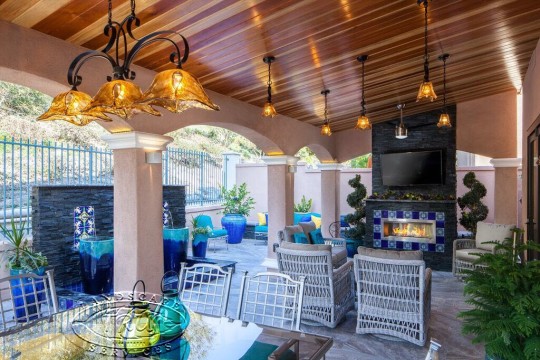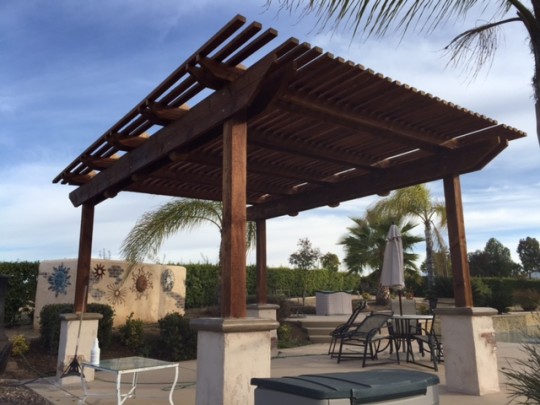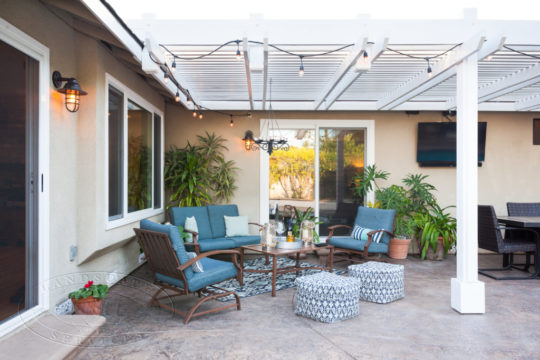 We all know Orange County gets hot in the summer.  Enjoy the shade of our custom built patio covers!  The elements are all there for your patio getaway.
1-866-487-1359
Get a beautiful backyard today!
As a full service landscape company, we do it all!  So if you need commercial landscape maintenance, repairs, synthetic turf, or landscape LED lighting systems, we're just a phone call away.  Cut through the hassle of hiring multiple landscape contractors to complete one landscape job. TRU is the right landscaper for you.