Fire Pit
Installations throughout Orange County

Is there something missing at the center of your outdoor space? Looking to add a focal point for your backyard landscape? An outdoor fire pit may be exactly what you are searching for to provide a new center of warmth and community to your home.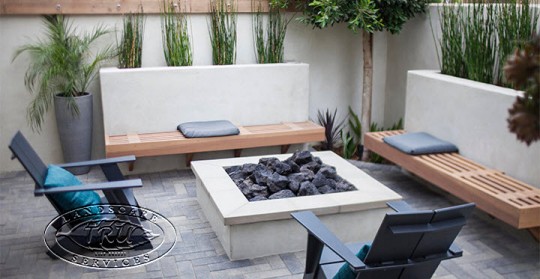 What Can TRU Do?
TRU Landscape Services builds high-end, custom created fire pits that are long lasting and customizable. Like everything we do, TRU Landscape's fire pits are built to last with the best block and rebar. Building a high-end fire pit is labor intensive, contractor level work, and installation of a natural gas line requires a state license. Let TRU Landscape Service take care of the heavy-lifting and give you the satisfaction of receiving quality craftsmanship.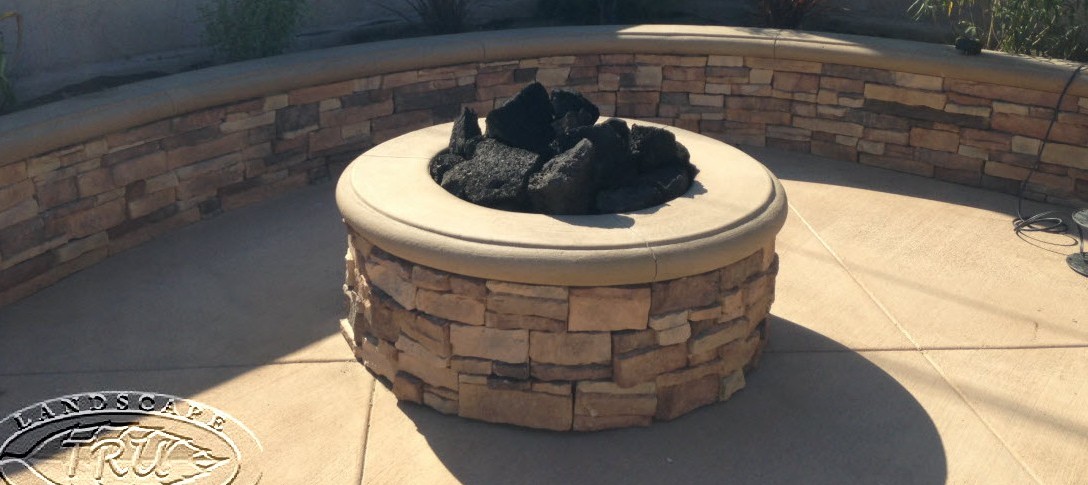 Custom Landscaping Design
Each installation can be customized to match the style of your home or other existing hardscape pieces. There are several options from concrete to flagstone for the cap of the fire pit providing a place to sit. The sides of the pit can be decorated with slate, stack stone, and tile of all shapes and sizes. The finishing touch of a unique sediment to the inside of the pit will become an instant conversation piece. Options to fill our fire pits range from sand to lava rock to elegant tumbled glass!
Here is more information on one of our Orange County Concrete Fire Pits projects.
or
for an estimate tailored to your specific landscaping dreams.