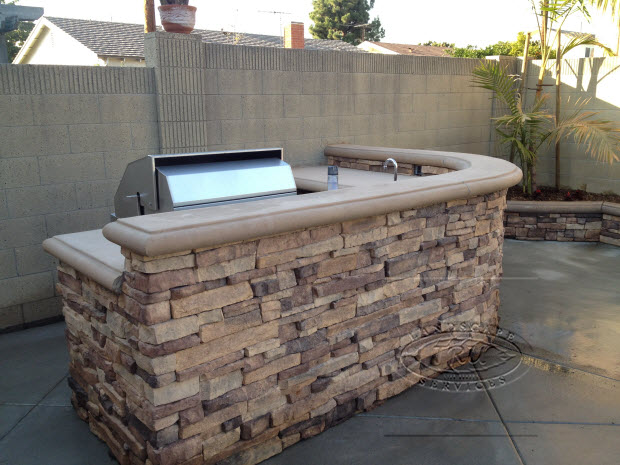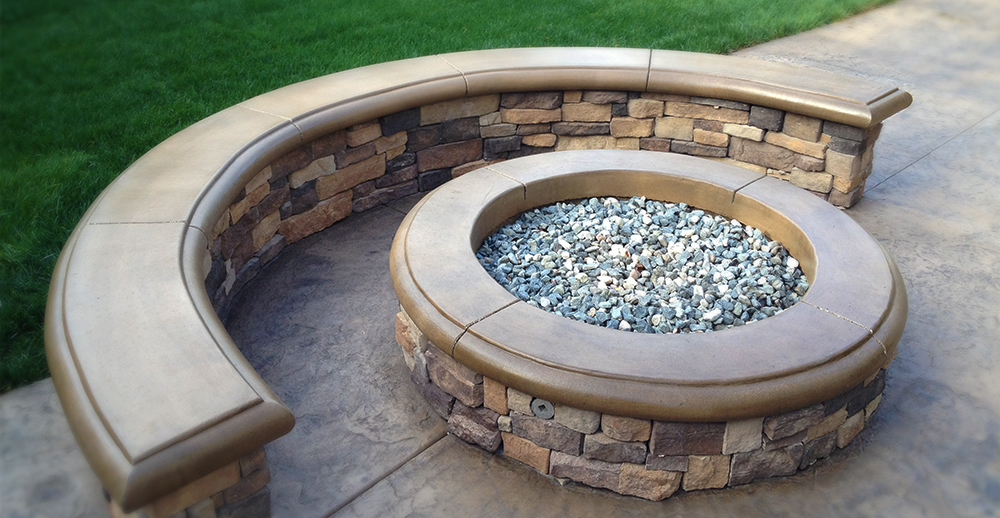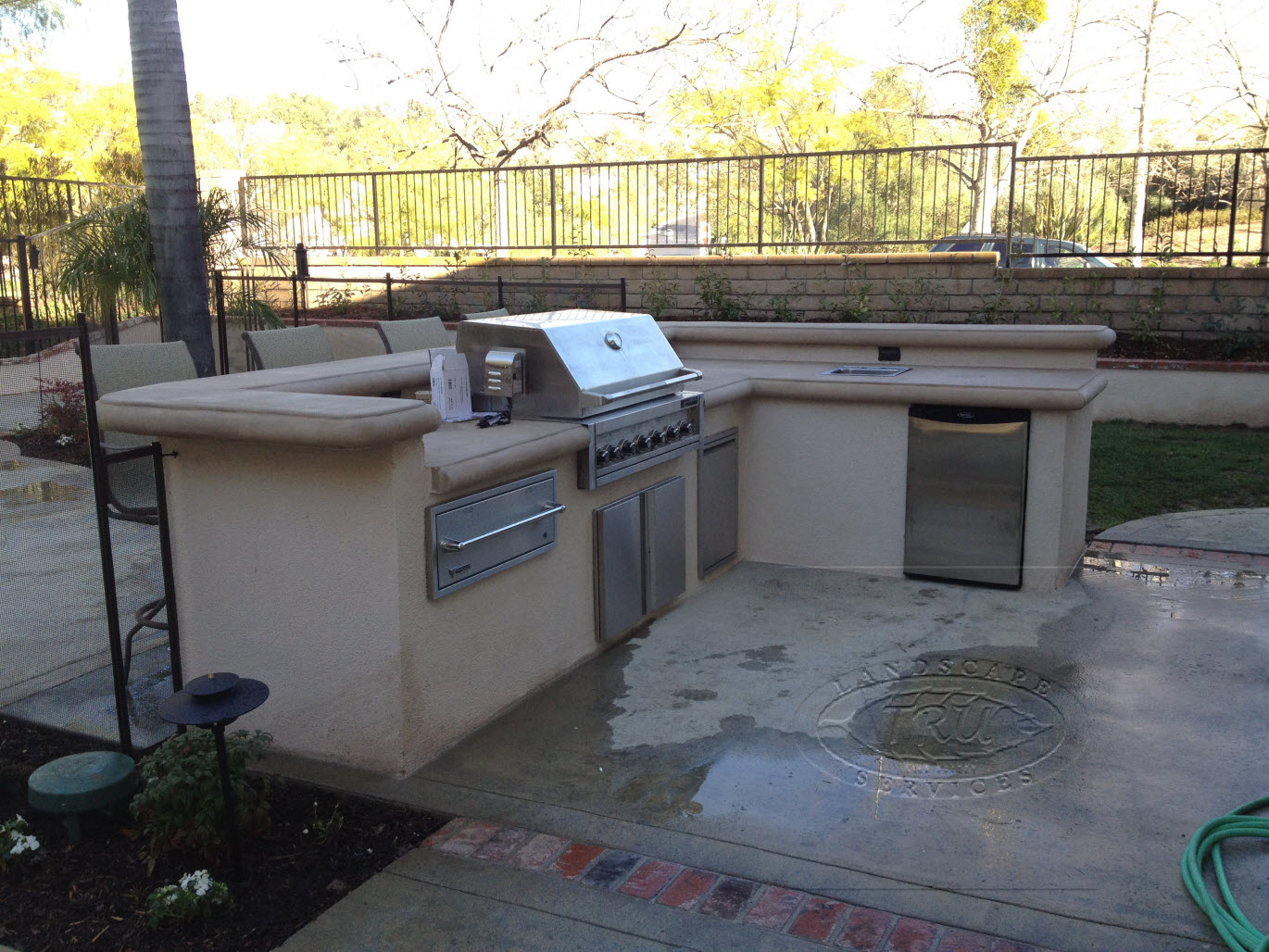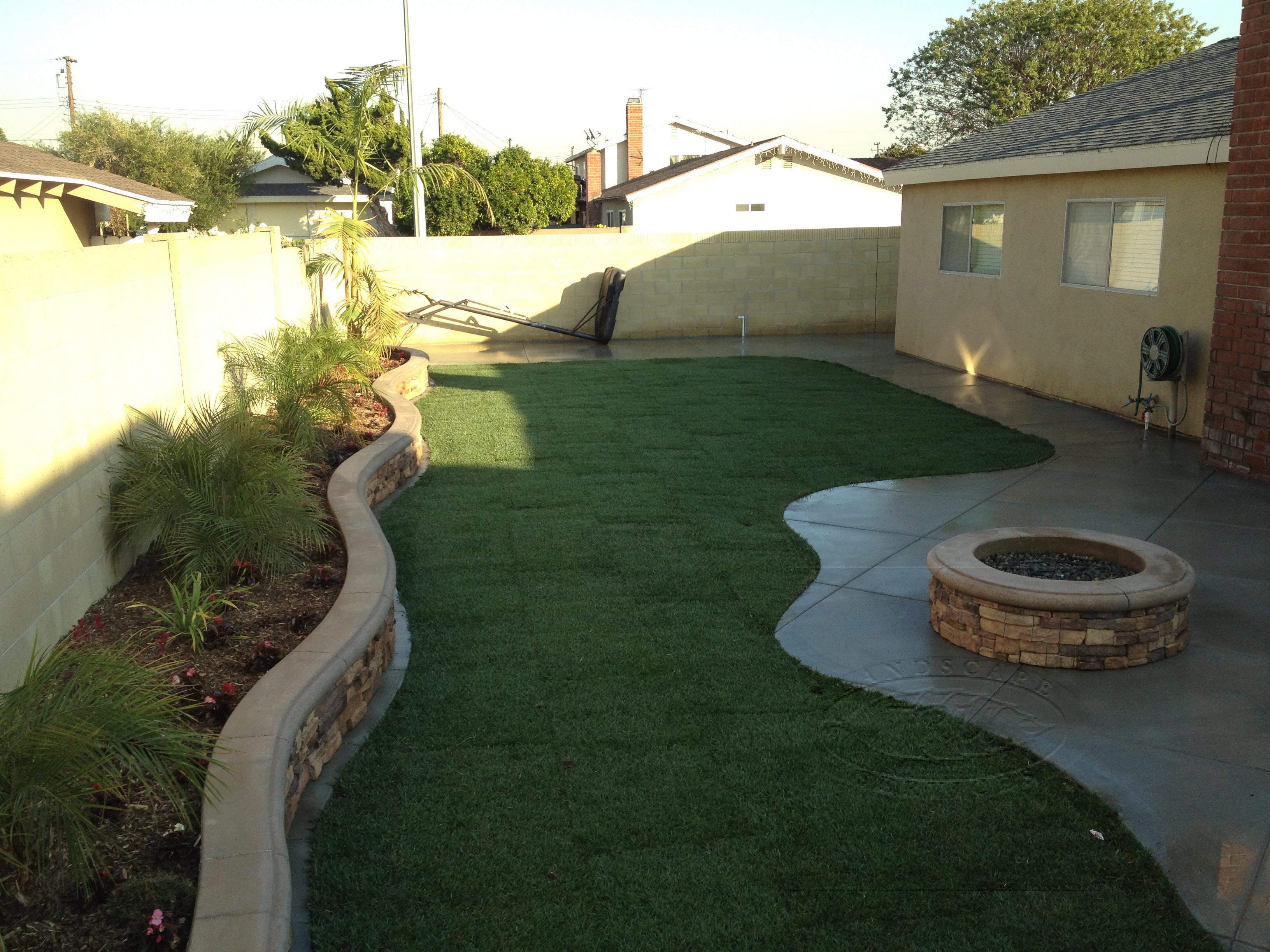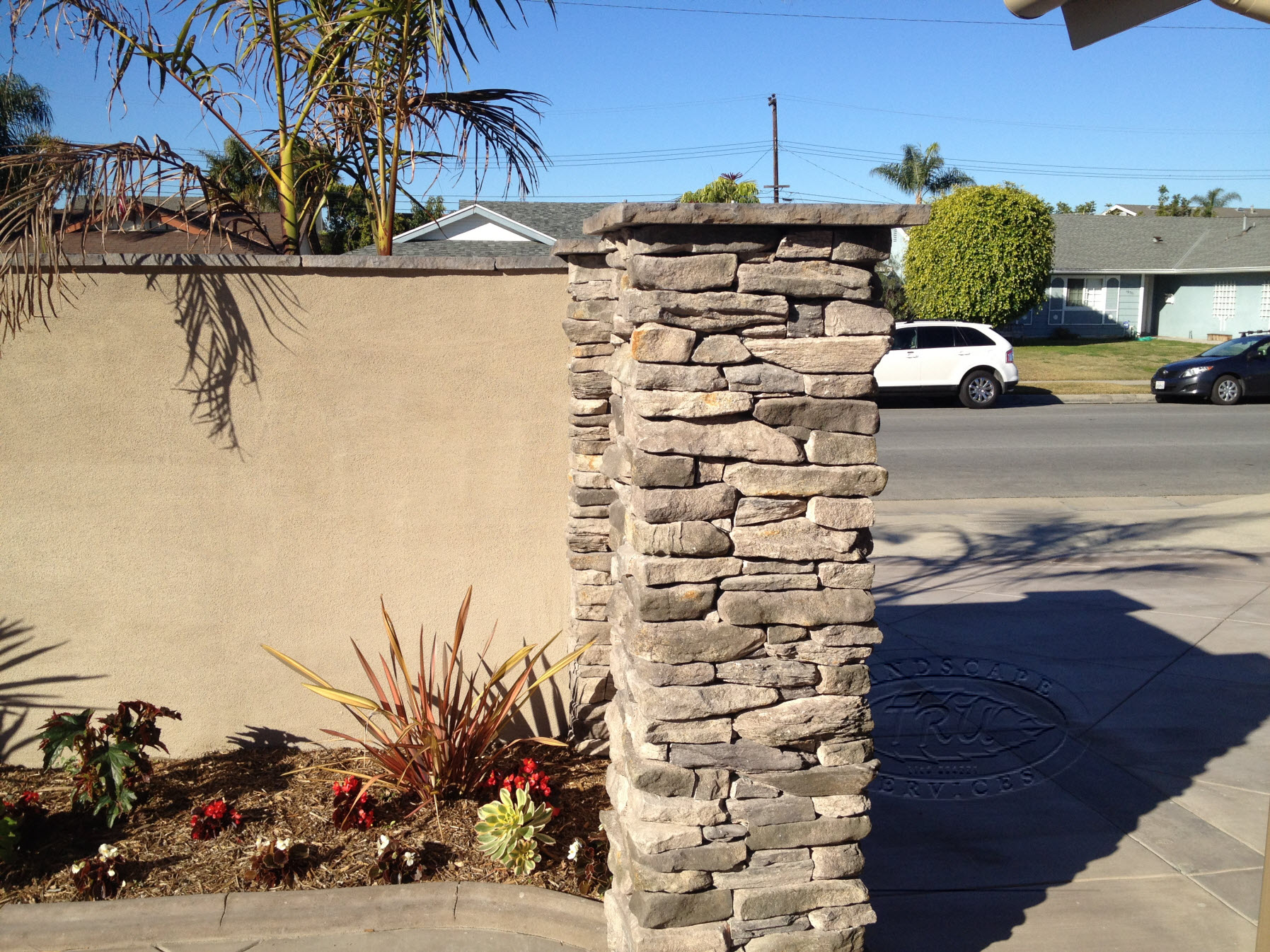 Orange County Hardscape
What is hardscape?
The term hardscape was coined by landscapers to describe the parts of their design that are not organic (like plants and trees).  Hardscape instead refers to the elements that shape your yard and make it functional.  Flagstone pathways allow easy passage through the landscape, block walls can be filled with beautiful plants, and outdoor fireplaces provide a warm gathering place for guests and family.
Creating a gorgeous landscape for your front yard or back yard takes more than a sampling of plants and flowers and a well-kept lawn.  The right hardscape elements like flagstone paths and retaining walls will make your home safe and elegant. Unruly plants? Muddy walkways?  The solution is the addition of attractive hardscape elements that match your house's overall design.
Our Services in Orange County
TRU Landscape Services has been providing hardscapes in Orange County for over 20 years. We create a product that you will enjoy for many years. The properly balanced hardscape can add value to your property.  In fact, the curb appeal added by a beautiful exterior is among the highest returns on investment when it comes to home value.  Let our professional staff show you our outstanding landscaping work.
We know that there are many companies in Orange County to chose from, So why choose us? We can provide ALL of your outdoor needs, not just Orange County Hardscapes. No need to search for a bunch of different contractors. Our ability to service all of your needs will save you time sorting through other businesses.  The diversity of the work that TRU Landscape Services is capable of means we will care for all of your landscaping needs under one roof.  And to top it off, we will make sure you get the highest level of customer service in Orange County Hardscape.
Installations includes:
Planter Beds
Block Walls
Tile
Driveways
Slate
Flagstone
Brick
Stack Stone
Walkways
Let TRU Landscape Services take care of all your hardscape needs by calling toll free at (866) 487-1359.