Orange County Landscape Maintenance
TRU Landscape Services provides landscape maintenance through out Orange County California. We have been in  Landscape Maintenance for 25 years. We service Business, Commercial, and Residential customers. We are licensed, Bonded, and insured for your protection. With 25 years of experience in the landscape maintenance industry we take customer service to a higher level. We're proud to say we still have our original residential customer that we started out with in Garden Grove and still provide maintenance to our first commercial customer after 25 years. By keeping your Landscape Maintained you will add value to the property. Plus you're doing your part to help keep our urban environment green and clean.
Orange County Landscape Services
TRU Landscape Services maintains all properties according to our customer's desires. We provide the following services in Orange County on a daily basis:
Lawn Mowing
Lawn Edging
Weed removal
Plant maintenance
Tree maintenance
Flower rotation
Parking lot maintenance
Sprinkler maintenance
Low Voltage Lighting repair
Fertilization
Pond Maintenance
Green Recycling
Day Porter Service
If you don't see a service on our website please call our office there's a good chance we provide it.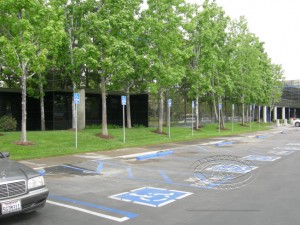 Orange County Residential Gardener
TRU Landscape Services has small properties that we maintain on a regular basis in Orange County. We provide landscape maintenance on high end residential properties on a weekly basis. Some of our customers have us maintain their BBQ, outdoor furniture and Koi ponds. By doing all of these services we save our customers headaches and money, they don't have to hire multiple companies to do these tasks. Call out our sales staff to give you a Free estimate.
Orange County Commercial Gardener
TRU Landscape Services provides landscape maintenance for hundreds of commercial properties in Orange County. Some of our larger properties we provide a day porter service. A day porter service is where we have one person or several people on your property maintaining it 5 days a week. We can maintain everything on the outside of your property. Give us a call and let us design the right Landscape Maintenance program for you.
Orange County Landscape
TRU Landscape Services has been performing landscape services throughout Orange County, California for the past 25 years. We offer competitive landscape contracting services including general landscape construction, hardscape construction, water features including pondless waterfalls, koi fish ponds, garden ponds, we also offer lightscaping, Synthetic Turf, putting greens, plus many other services.
Please call Tru Landscape Services toll free at : 866-487-1359